I dreamt big.
It seemed too big.
How on earth could I leave my home town of Sudbury Ontario and venture off to the foreign land of Spain… all on my own?!?! I couldn't even do laundry… or cook… MOM COME WITH ME.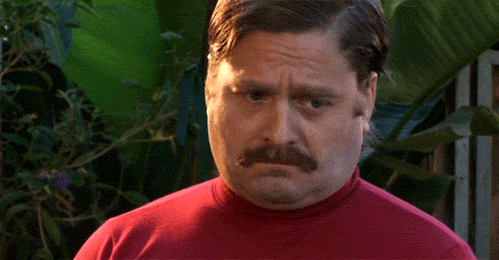 I managed to muffle my doubts and muster up all the courage I had. GO BIG OR STAY HOME.
Coming to you live from Ciudad Real, Castille La Mancha Spain, Is Sudbury local Brianna Coffey. Was it easy? No. Was it worth it? You can bet your bottom dollar it was.
It seemed like the odds were stacked against me. My voyage commenced with my emotional goodbye to my family having to be said in the Barrie Nissan dealership. Not exactly the dramatic airport send-off I was picturing, but with all of the Nissan employees cheering me on, along with my dad and brother's love and hugs, I felt well supported.
Moral of the story #1: life doesn't always work out as planned.
Moral of the story #2: never trust a 2004 pathfinder for any sort of important and somewhat lengthy drive.
The timing was tight. I was sure I wasn't going to make it. Was this a sign? Turn back now? Never. That's not how we Coffeys do things. When the going gets tough, only the tough make it to Europe.
It's a surreal feeling to be all buckled in to the plane, with nothing more than a comfy neck roll from my boyfriend and a heart full of love for adventure. I looked in the palm of my hand and I saw the world.
The next 12 hours would be a true test of both my mental and physical strength. There were times I almost broke out in tears, times I almost fell asleep standing up and times I could have embraced kind random strangers like I had known them my entire life. Granted, I am a naturally emotional person, (ask my boyfriend or my mom), the trip took everything I had, and then some, out of me.
With too many close calls to count, I made it on the plane to Madrid with 10 minutes to spare. By the skin of my teeth I was on the bus sitting beside a charming elder man, who projected a warm welcoming first impression of Spain… Jesus! My lord and savior at the end of the long journey… literally.
All of the appointments, visa applications, fees, frantically last minute packing and anxious waiting for things to come together have been more than worth the stress.
I MADE IT PEOPLE. Through, thick, thin and 4 airports later I finally made it. I laid in bed the first night appreciating all I had endured and just how far I had come. I don't know if Spain is ready for me… BUT I AM HERE.
Cheers to new beginnings. I am a natural over-stressor, when it comes to school work and trying to balance out my daily life. Or at least I USED to be.
New country new me. Spoiler Alert: I love Spain and don't plan on coming home! (Sorry family and friends… guess you will have to come see me!)
Simple things like going out for a coffee, exploring my new city, overhearing a Spanish conversation and being able to make out more than 60%, that is what I live for.
But nothing… and I mean NOTHING can top the feeling of true blue independence. Free at last! Free at last!
Stay tuned to hear how the "independence fiasco" is coming along. So far I can peel fruit with no help from nonna. One small step for man, and a even smaller trip for mankind.
Signed,
Your cup of L.U Coffey.