Hey Voyageurs!
Thinking of doing a summer trip but not sure where to go? Or are you already planning a big after-exams getaway for next year? If you haven't already been to Canada's east coast, I definitely recommend it if you're interested in travelling but not ready to break the bank on a huge international trip. Plus it's always great to explore your own country (or if you're an international student, to get to know this awesome country)! I recently went there on a three week trip with a good friend from Australia who I met during my exchange in Italy. We started in Montréal, took the train to Halifax, stopped in at my uncle's in Nova Scotia, took the ferry to Saint John, New Brunswick then rented a car and drove to Charlottetown and around Prince Edward Island. But if you don't have that much time to spare, don't worry! There are plenty of options for a great trip to Canada's maritime provinces. Keep reading for some tips to make it your best trip ever!

Plan, plan, plan and plan
As beautiful as Canada is, it's not always the most travel-friendly country. Unlike certain other countries, it's not always easy to just go with the flow and figure everything out as you go. Getting around can prove to be a challenge, the weather might not always be on your side and sometimes you might find yourself in a place where you can't make plans last-minute. This includes the maritime provinces as well. That being said, a bit of research and planning before-hand can solve all these problems and ensure that you experience everything the east coast has to offer! Take advantage of helpful travel sites like Tourism Nova Scotia, Tourism New Brunswick, Tourism PEI or FlyFar.

Check the tide times
One of the amazing things about Canada's east coast is its high tides that completely change the landscape of the area. In fact, the Bay of Fundy, which lies between Nova Scotia and New Brunswick, has the highest tides in the world! Oftentimes it's best to explore the coast at low tide as well as high tide to really appreciate the difference this enormous force of nature can make. And since the tide times change so much from day to day, it's a good idea to check ahead of time and plan your trips to the coast around the tide tables. If you time it right, you could spend your morning walking the ocean floor and looking up to towering cliffs, and your afternoon kayaking around the top of the cliffs that were only a few hours ago meters above you!

Prepare yourself for the great outdoors
A lot of the appeal of the maritime provinces is their beautiful natural scenery. Between the coasts, cliffs, beaches, forests, trails and the great big sea, there's plenty of nature to explore. Even if you're not the outdoorsy type (like me), you're sure to find something that interests you. I loved walking along the beaches (even though it was too cold to swim when I went), relaxing on the grass above the cliffs and biking the trails. Make sure to save time for exploring the outdoors and most importantly, before you head off on your trip, make sure you pack the appropriate gear for the season. A bit of weather research before you go will make your outings much more enjoyable!
Look into renting a car
As mentioned, travelling from place to place isn't very easy, and Canada's atlantic coast is best explored by car. It gives you the freedom to see what you want, when you want (especially the tides) and allows you to get the full coastal experience of the eastern provinces. Keep in mind that renting a car under 25 will cost you extra, and renting a car when you're under 21 is almost impossible (we were lucky enough to find a company that rents to 20 year-olds after a bit of a complication with our car rental!). So if you're under 21, either try to enlist an older friend to come along or check out other travelling options that will work for you, like a tour or meeting up with other travellers on the road.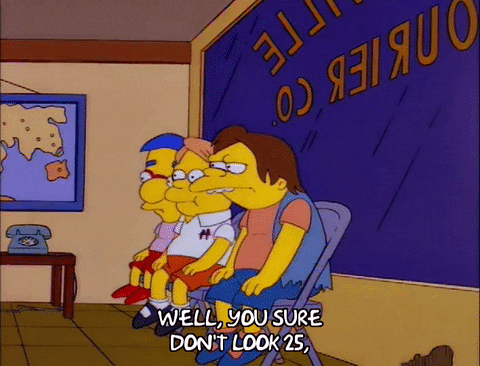 Immerse yourself in the history
From the earliest aboriginal inhabitants, to the first European settlers, to the modern immigrants from all over the world, Canada's atlantic coast is rich in history. Learning more about your destination's past will definitely enhance your maritime experience. Whether you do it online, at a museum, or just by stopping to check out random historical sites and information panels (trust me, they're everywhere), it'll give you a better idea of how that area became what it is today and give you a better appreciation for the space around you.
I hope I've inspired you to check out Canada's east coast and that my tips can help you plan an awesome trip. As usual, feel free to comment below with some other advice or ideas. I'd love to hear from other travellers who have visited the area and especially from anyone from the east coast! I am by no means an expert on the area so let me know if I should change or add anything! Happy travelling!